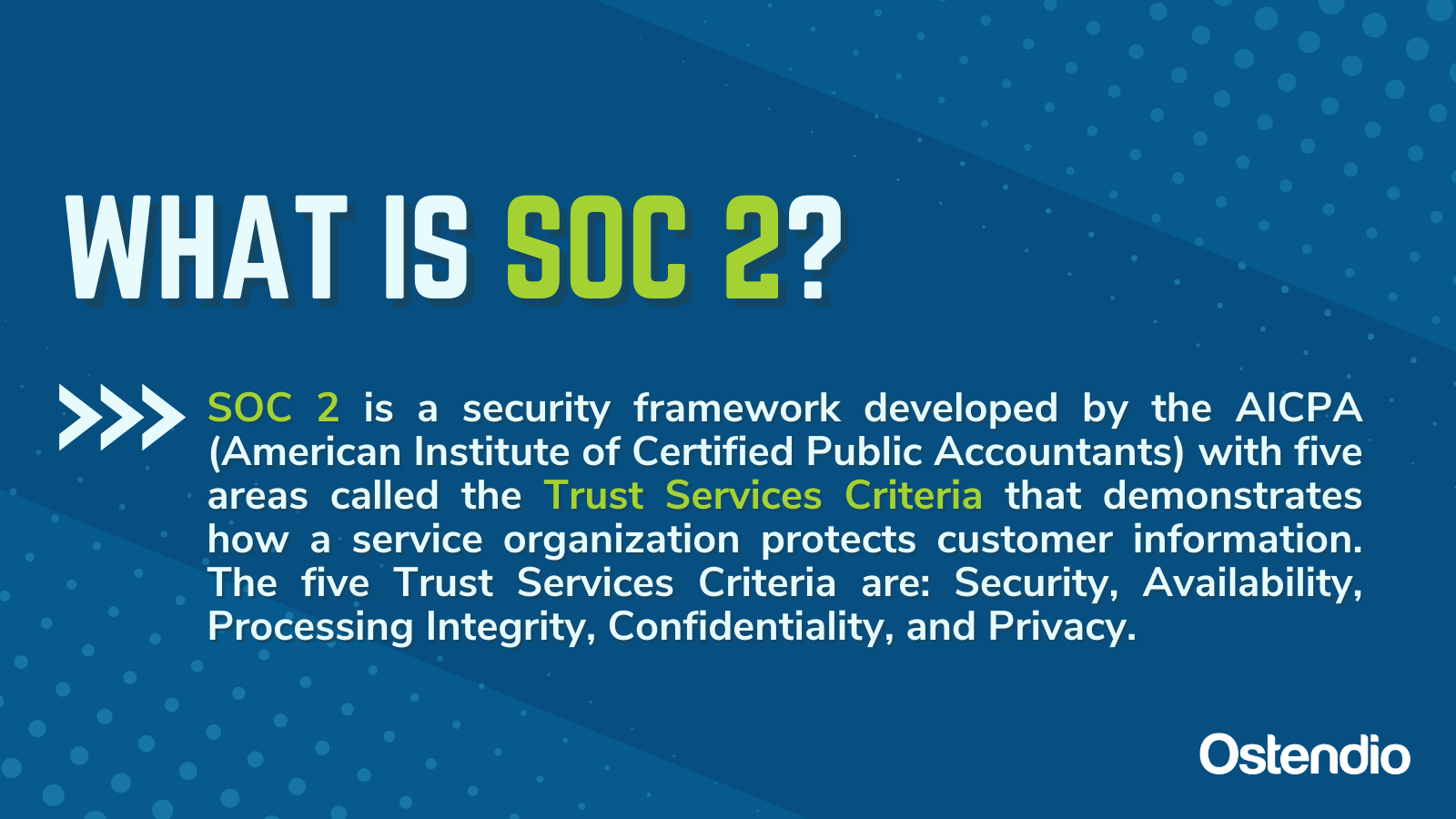 SOC 2 is a security framework developed by the AICPA (American Institute of Certified Public Accountants) with five areas called the Trust Services Criteria that demonstrates how a service organization protects customer information.
These five areas include:
Security (referred to as the "common criteria")
Availability
Processing Integrity
Confidentiality
Privacy
A SOC 2 always contains the "common criteria" which includes organizational controls, access management, risk management, change management, communications, and system operations.
It is quite unusual for a company to attempt all five Trust Services Criteria at once. Normally, businesses will start their SOC journey with a SOC 2 Type 2 audit covering the common criteria. and Type 2 reports. (More on the differences between SOC 2 Type 1 and Type 2 below).
What does SOC 2 stand for?
SOC 2 stands for Systems and Organization Controls 2.
Who needs to be SOC 2 compliant?
Cloud service providers, SaaS providers, and organizations that store customer data in the cloud should complete a SOC 2 report.
The most common, and most compelling reason a company would be asked to demonstrate SOC 2 compliance is because their customer base has a need to ensure their vendors are securing and managing data effectively. This applies to more companies as they use cloud technology to store customer information.
Unlike regulatory frameworks like HIPAA and GDPR that are less defined and don't have a formal audit authority to determine compliance, SOC 2 is independently verified by the AICPA and is considered to be an industry-acceptable security accreditation.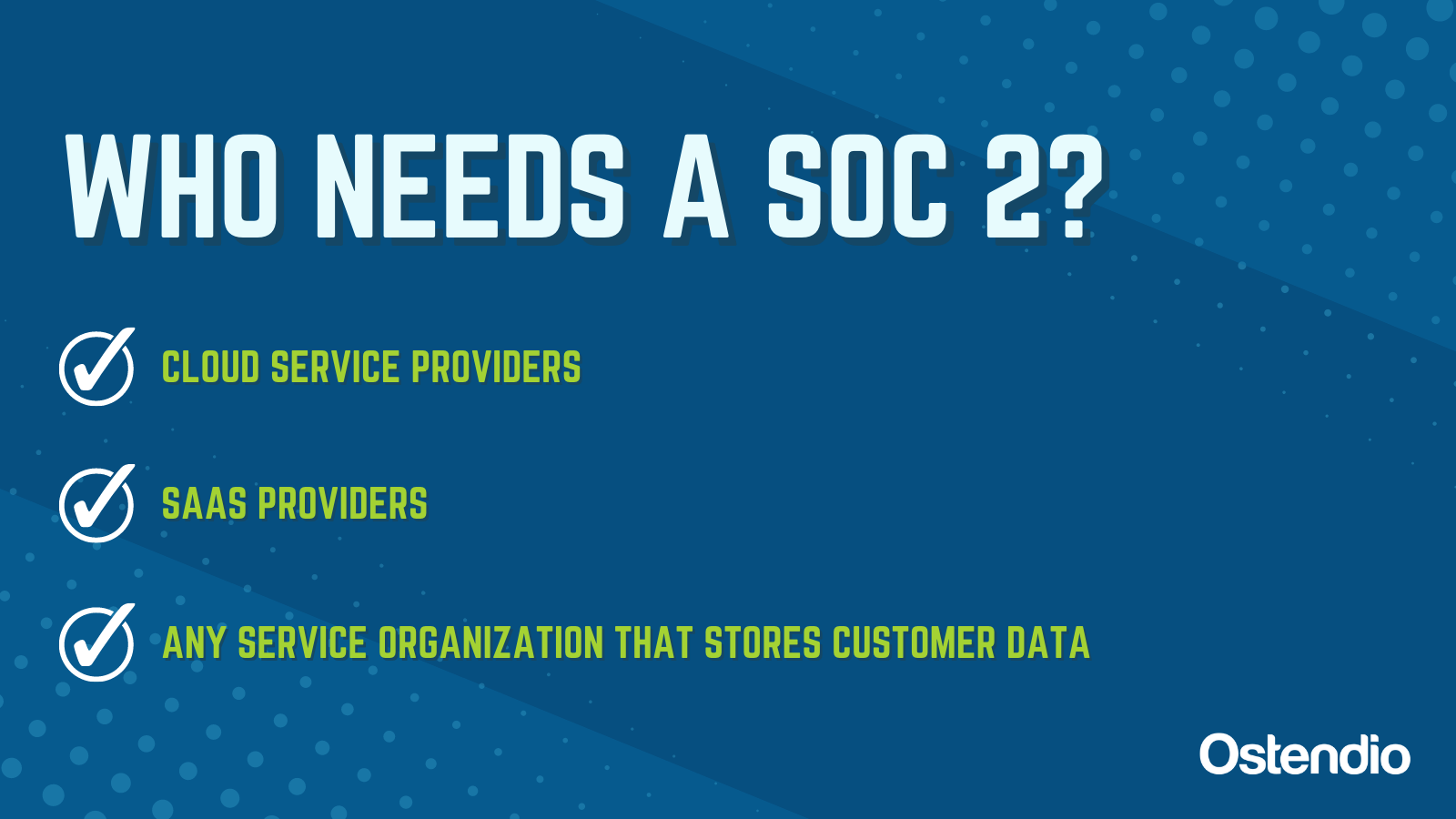 How long does a SOC 2 audit take?
A SOC 2 audit may take several months depending on the amount of controls and scope of the report. While the SOC 2 process can seem lengthy, your efforts don't have to be complicated. With proper evidence collection and systems in place, preparing for a SOC 2 audit can be streamlined to make the process repeatable (easier to prepare for other compliance frameworks in the future).
Some companies claim to speed up this process and complete a SOC 2 in a matter of weeks vs. months.
Not so fast.
There are a couple reasons completing a SOC 2 in two weeks can be damaging to your overall compliance and security program. Rushing compliance sacrifices quality, leading to unsatisfactory audit results and wasted time for those involved. Secondly, completing a SOC 2 audit requires a human element that simply cannot be automated in a short amount of time. From documentation and evidence collection to employee training, a SOC 2 takes much longer than a couple weeks.
To understand the importance of the SOC report and why you should take special care to achieve SOC compliance, let's go back to the beginning.