[4 min read]
Daunting. That's the word we hear the most from customers when it comes to thinking about completing a security audit. Time, money and confusion – these are just the beginning of the challenges that go hand in hand with any security audit from FedRAMP to SOC 2 or HITRUST. But there's plenty of upside to completing a security audit, too.
Security audits also bring big benefits to your business. Completing security audits shows the industry, your employees and partners that you are serious about data security. So you not only protect your business and customers from harmful cyberattacks and data breaches, but earning security certifications can help you stand out from your competition.
Before you can stand out, you have to dive in. Let's take a look at some ways to ease three common pain points of security audits.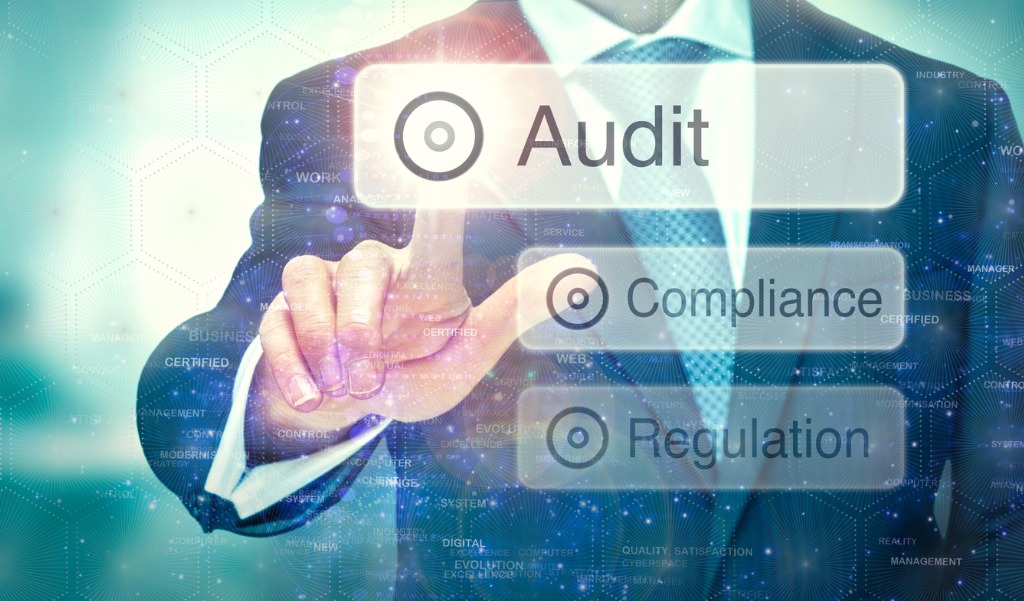 Saving time on a security audit
Let's be honest. Completing a security audit can take a long time, especially if you are unprepared. You have to decide which framework or regulation is most important to your business. If you choose an industry framework you may also need to define the scope of the audit. There is lots of evidence and paperwork to gather, and lots of internal approvals to gain. You have to get boardroom approval, buy-in from a large part of your organization, and find an audit firm you can trust.
With the Ostendio MyVCM Auditor Connect marketplace it is simple for you to select and work with third party security and risk management audit firms. Evidence is always available, easy to update and optimized for collaboration. Customers being audited can track progress in real time on easy-to-read dashboards.
If your IT team or CISO needs extra support, Ostendio Professional Services can give you time back by supporting your team through the preparation required for a complex audit. The Ostendio Professional Services team is a group of experts who have in-depth knowledge of the most popular data security frameworks and regulations. They can assist your existing team as they build your documentation and policies ahead of your audit.
Understanding the costs of an audit
We typically advise customers to budget up to six figures for the overall cost of achieving a credible third-party security certification, such as SOC 2. Keep in mind – there is no set cost for a SOC 2 audit, security audit or various regulatory certifications. The cost will depend on how prepared you are and the scope of your audit. When you are ready to engage with an auditor for your chosen framework, MyVCM Auditor Connect brings the auditor and customer together on one platform where they can share evidence through a trusted connection and collaborate in real time. Real-time collaboration and efficiency can save both auditors and customers more than 50 percent in time and cost.
Our secure online marketplace lets you compare qualified, vetted audit firms and price out services for key security audits. You can tailor your required needs with over 300 data points. This allows audit firms to tailor proposals specifically to your needs.
By using Ostendio MyVCM to complete your security audit you can also save money using our MyVCM CrossWalk feature. This allows organizations to implement their chosen framework then easily crosswalk the documentation gathered to other frameworks at no extra cost. Ostendio MyVCM offers over 100 templates to frameworks and regulations worldwide.
Reducing audit confusion
Whatever your organization size, confusion can reign supreme when it comes to tracking evidence. It is no different when completing security audits, whether for SOC 2, HITRUST, HIPAA or other regulatory frameworks. Using MyVCM Auditor Connect allows organizations to manage the entire security audit all within the MyVCM platform ecosystem. That includes selecting their vendor, submitting their evidence, and receiving their certification or attestation from their chosen security audit vendor.
If you are ready to start the chat and see what Ostendio MyVCM Auditor Connect can offer you, contact an expert at Ostendio today.