Groundbreaking Family Health Platform Attains Highest Performance for Information Security, Risk Management, and Compliance
Ostendio, a leading provider of cybersecurity and risk management software, proudly announced today that Wildflower Health has won the 2018 MyVCM Trust Network Award. Wildflower Health, a pioneering mobile health software company that connects families to health resources on their smartphone, continually demonstrates their commitment to securing data and mitigating risk - and consistently ranked in the top five of the monthly MyVCM Trust Network Awards.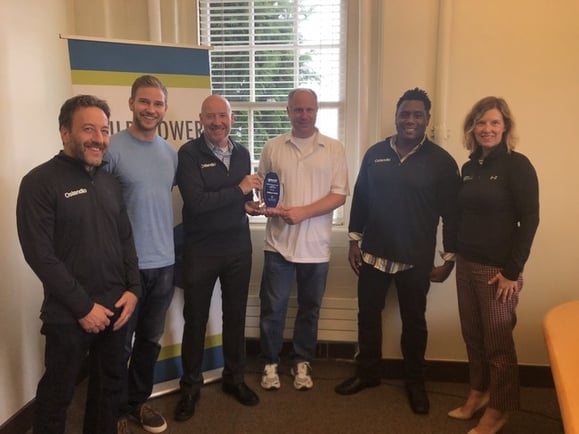 "Our mission is to grow healthy families, and technology is at the heart of this mission. We are committed to ensuring that our user's data is always protected. We use the MyVCM platform to track and manage our security and compliance program, and to follow industry best practices. I am very pleased that our commitment to information security has been recognized with this award," said Leah Sparks, Founder and CEO of Wildflower Health.
Wildflower simplifies healthcare every day for families by helping them manage the health needs of moms, dads, kids and aging parents on one shared mobile application. Payors, providers and employers use their mobile-based enterprise software as a digital catalyst for their clinical services, improving outcomes and operational efficiency, while increasing engagement, satisfaction and loyalty one family at a time.
"We are extremely impressed with Wildflower's momentum. Their technology is improving the health of their clients, they are growing quickly, and it is clear from their consistent use of MyVCM they are building and maintaining a robust information security program. We are proud to work with Wildflower Health and look forward to many more years of growth together," said Grant Elliott, President and CEO of Ostendio.
You can read the official press release here.
Tags: