July 22, 2019 - Ostendio wants to make it easier for users to see how much more — or less — secure they are compared to their peers.
The growing, Rosslyn-based cybersecurity startup has made some big changes over the last year and is making a push to make security auditing easier for smaller companies.
"We have just launched a major initiative called My VCM CrossWalk," Miranda Elliott, a spokeswoman for Ostendio, said in an email. "It gives customers an easy way to showcase to an auditor that they are compliant to security regulations. More recently we launched a new web site to showcase our business and provide information to customers who are navigating a security program."
Elliott said the program is aimed at managing risks for small and mid-size organizations who need to demonstrate compliance to security standards. The program is aimed at making it easy for a company to showcase their security ratings or find the help they need to get on track.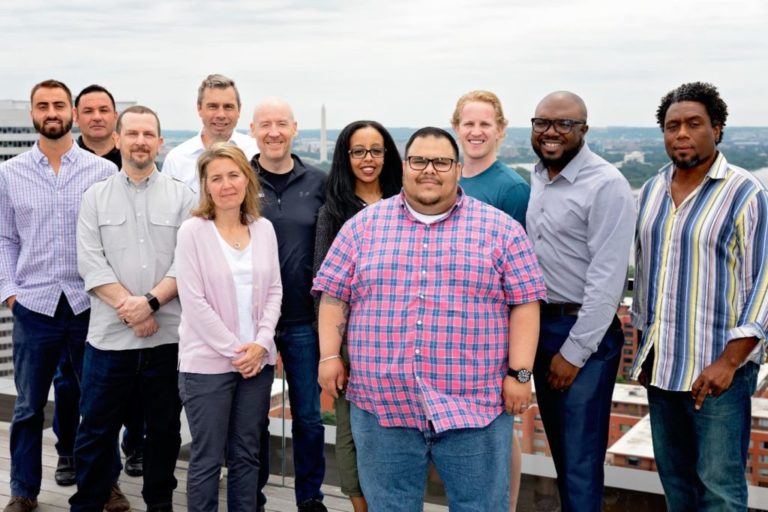 "We are just getting ready to enhance MyVCM with the launch of two new programs," said Elliott. "One called Vendor Connect, which will allow an organization to push security assessment requirements to any of their vendors, and the other is called Auditor Connect, which will allow a third-party auditor to complete the audit from completely within the MyVCM platform."

"Both… programs are an extension of our recently launched MyVCM CrossWalk Assessment," Elliott added. "They make security audits more straight-forward and help our customers save time and money."

The company also recently moved to a new location in Rosslyn. Elliott said being in Arlington offers the company a competitive advantage

"At the beginning of July we moved to a larger office in Arlington Tower to fit our growing team," said Elliott. "We chose to stay in Arlington because our organization has grown around this area and we have been able to recruit a skilled, diverse team from the Greater D.C. area here. Our experience is that Rosslyn-Arlington gives us access to a diverse talent pool and is an excellent location for our team in terms of transit options and entertainment outside of work."

If you're in the area and interested in a job, Elliott said the company is currently looking for a data product manager.

Original article (Updated at 10:45 July 23 2019 ) at: https://www.arlnow.com/tag/startup-monday/