May 15, 2019 - Ostendio was named "Start-up to Watch" at the Cybersecurity Impact Awards in Arlington, VA last night. Accepting the award was Ostendio's Sales and Business Development Manager, Scott Phillips. "We are pleased to accept this award highlighting our growth and innovation in the cybersecurity space," said Phillips.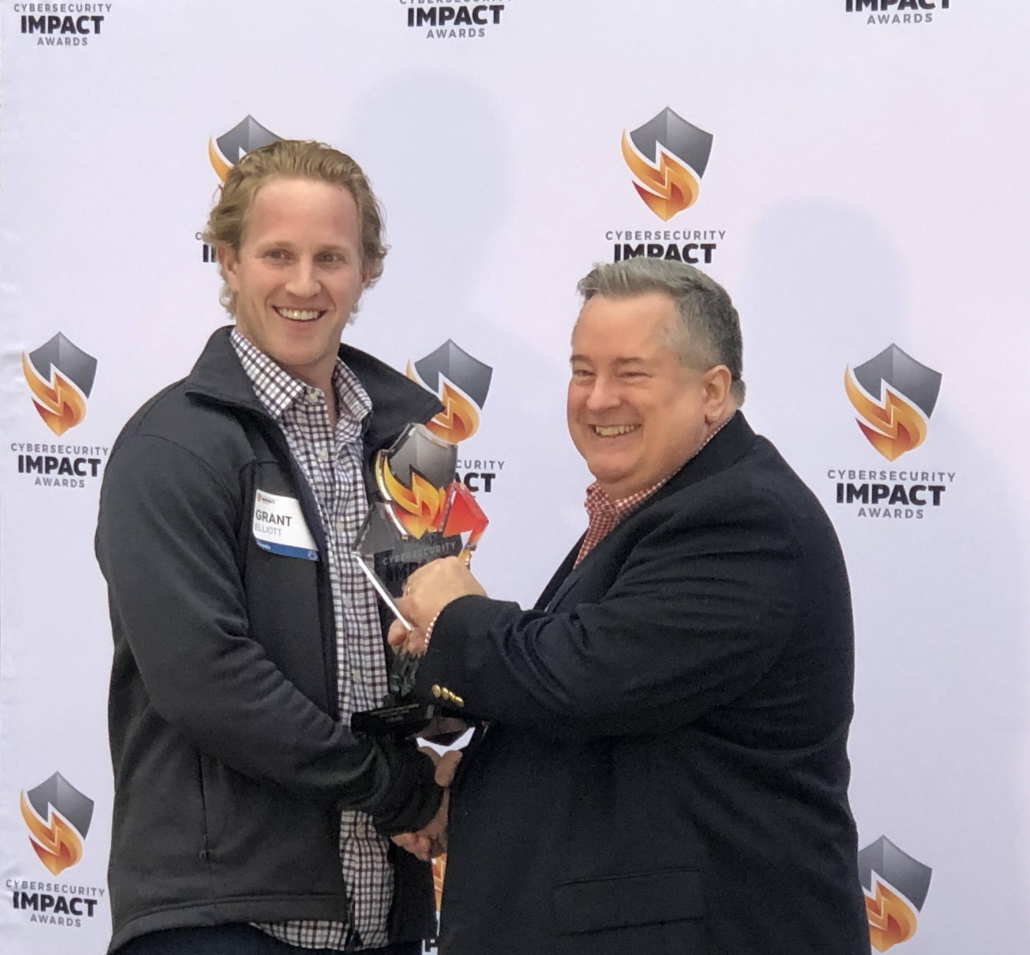 The inaugural Cybersecurity Impact Awards are dedicated to recognizing companies that have corporate or Federal headquarters in DC, Maryland and Virginia for their leadership and innovation within the cybersecurity industry. Ostendio CEO, Grant Elliott, added, "This award is proof of how important it is for companies of all sizes to build, operate and showcase their security programs."

Ostendio's MyVCM automates cybersecurity and risk management workflows across the entire organization, ensuring that every employee is actively engaged in protecting sensitive data. The software helps companies to build, manage and demonstrate their information security program to both internal and external stakeholders. The MyVCM platform is regulation agnostic, which significantly reduces time spent on meeting multiple different regulations.

Ostendio was also recently recognised at the 2019 Cybersecurity Excellence Awards where it picked up 6 awards.
Tags: