This press release was issued by NVTC on Oct 5th, 2021. Grant Elliott will be speaking on a panel at the Capital Cybersecurity Summit on Oct 22nd, 2021.
Northern Virginia Technology Council Announces Sixth Annual NVTC Capital Cybersecurity Summit
Names Keynote Speakers and Award Finalists for NVTC Capital Cyber Awards
McLean, Virginia (October 5, 2021) - Northern Virginia Technology Council (NVTC), the trade association representing the national capital region's technology community, today announced the keynote speakers for its sixth annual NVTC Capital Cybersecurity Summit to be held on Friday, October 22, 2021 at The Ritz-Carlton, Tysons Corner. The event will cover the latest cybersecurity policies and serve as a gathering for the best and brightest minds in the cyber and national security sectors.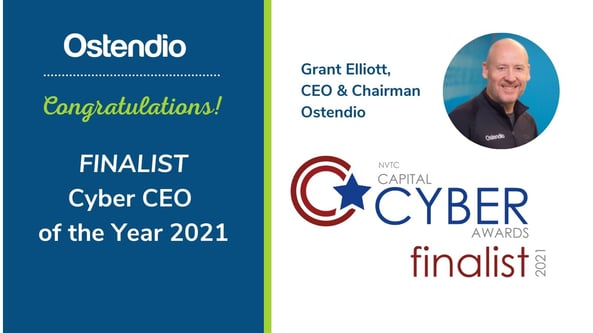 "Virginia is home to more cybersecurity companies per capita than any other state in our nation. Our Cyber Summit is a moment to celebrate our region's leading position as a cyber hub and learn about the latest security practices," said Jennifer Taylor, president and CEO of NVTC. "Today, cybersecurity is at the forefront of business leaders' minds, as they implement safeguards to protect their data and propriety information to mitigate risks of cyberattacks."
This year's summit will bring together a diverse group of industry leaders to discuss the challenges, risks, and opportunities when setting and implementing federal cybersecurity policies; as well as the practicalities of defending the nation's critical cyber infrastructure and mitigating new and emerging threats. The keynote speakers are Jen Easterly, director of the Department of Homeland Security's Cybersecurity and Infrastructure Security Agency (CISA) and Amit Yoran, chairman and CEO, Tenable.
The summit will include speakers from globally-recognized organizations including Adobe, Accenture Security, Children's National Hospital, Cognizant, Corsha, Dell Technologies, Dominion Energy, Fortalice Solutions, Global Cyber Risk LLC, MITRE, Sonatype, The Linux Foundation and Tracepoint. Panel discussions will cover the following topics:
National Policies to Help Defend Our Nation
The Practical Realities of Defending our Nation's Critical Infrastructure from Known and Unknown Threats
How Cybersecurity Innovation Bridges the Gap between Policy and Practice
Finalists for the 3rd annual NVTC Capital Cybersecurity Awards include:
Cyber CEO of the Year
Grant Elliott, Ostendio
Linda LaRoche, Computer Systems Center Incorporated (CSCI)
Gilman Louie, LookingGlass Cyber Solutions
Michael Volk, GuidePoint Security
John Wood, Telos
Cyber Company of the Year
Cybrary
GuidePoint Security
IronNet
Two Six Technologies
Cyber Deal of the Year
IronNet
Tracepoint
Two Six Technologies
Cyber Executive of the Year
Rob Palmer, ShorePoint
Anubhav Raj, Aligned
Cyber Government Contractor of the Year
22nd

Century Technologies
Intelligent Waves
MITRE
ShorePoint
Cyber Startup of the Year
Cynalytica
Shift5
Tracepoint
The NVTC Capital Cyber Awards honor the region's best cyber companies and leaders. This year, NVTC received nearly 40 nominations from esteemed companies, organizations and individuals working to advance cybersecurity. The panel of judges included Lenard Marcus, general partner, Edison Partners; Tony Moraco, former CEO, SAIC and Dr. John Zangardi, president, Redhorse Corporation. Award recipients will be announced throughout the summit.
For more information on the event and to register, please visit http://www.capitalcybersummit.com. Use promo code CyberSummit21 to save 25% off your ticket.
###
About the Northern Virginia Technology Council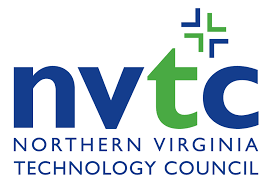 The Northern Virginia Technology Council (NVTC) is the trade association representing the national capital region's technology community. As one of the nation's largest technology councils, NVTC serves companies from all sectors of the industry, from small businesses and startups to Fortune 100 technology companies, as well as service providers, academic institutions, and nonprofit organizations. Nearly 500 entities make up the NVTC membership and look to the organization as a resource for networking and educational opportunities, peer-to-peer communities, policy advocacy, industry promotion, fostering of strategic relationships, and branding of the region as a major global technology center. Visit NVTC at http://www.nvtc.org.