The Center for Innovative Technology GAP Fund has invested an undisclosed amount in Ostendio, a DC-based company that developed a software-as-a-service offering aimed at helping health IT companies better achieve and prove HIPAA compliance.
CIT GAP Fund, a group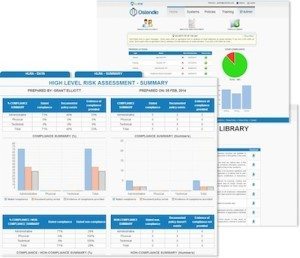 of seed and early-stage investment funds, invests in Virginia-based technology, life science, and cleantech startups.
Ostendio was founded by former COO and chief information security officer of Voxiva, Grant Elliot, last year. The company's first product, MyVirtualComplianceManager (myVCM), is aimed at small to medium businesses that might not have as many resources to devote to HIPAA compliance as larger enterprises. MyVCM helps organizations manage training, update policy documents, and complete risk assessments. It also keeps records documenting that all those steps have been taken.
It's priced competitively to appeal to those smaller businesses — it starts at $20 a month.
To read the full article click here.
This article first appeared in Mobihealthnews.com on February 5, 2015.
Tags: