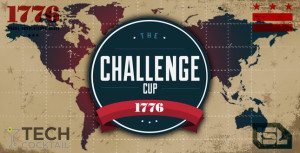 Challenge Cup competitor Ostendio is a D.C.-based information-security management company that provides compliance solutions through a cloud-based compliance management system for businesses looking to establish or improve their information security posture. They enable risk assessment, policy and procedure creation, storage, and management, employee education on security awareness, and compliance monitoring and tracking against common industry standards and regulations.
1776 got to sit down with CEO and Founder Grant Elliott to hear a little bit more about his background and his experience as a Challenge Cup participant.
[Extract]
1776: How did you get the idea for Ostendio?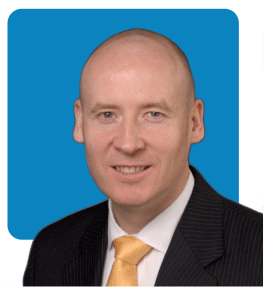 Elliott: I used to be the chief information security officer and the chief information officer for Voxiva, which is one of the leading U.S. mobile health companies. During my five years of being the chief information security officer, I constantly wished there was a single platform that could help manage workflow of compliance within my organization. Nothing seemed to exist, which meant I had to cobble a lot of workarounds. It seemed a natural space with a gap in the market. The platform Ostendio has developed is what I would have wanted — and from conversations I gleaned that other organizations would want it as well.
1776: What have been the most exciting developments for the company so far?
Elliott: To be honest, the whole thing has been a real rush. When I talked to most people about setting up my own business, they always told me that it would be a slow process and a grind. To the contrary, the whole process has been amazingly fast. The interest in the product has been phenomenal. Whether from direct customers who want to use it, to partner organizations who want to team with me, it's been rapid. Rather than being what I thought would be pushing a stone uphill, it's more like I'm hanging on for dear life!
1776: Are you funded?
Elliott: I started by executing a self-funding strategy. I've realized over time that there are opportunities here that are bigger than I thought, so I'm just starting to explore funding and see what alternatives exist. I think that there's a big market opportunity, and taking funding means significantly increasing exposure to that market.
In terms of directly offering services to companies and businesses that need this type of solution, and playing a role within the wider ecosystem, I think that funding would eventually be important. Ostendio could serve as a baseline product for any organization that would have an appropriate platform through which to use it. So we'll see what happens!
Posted on: November 5, 2013
Tags: