Sometimes what seems like a low-level feature can actually be a very big deal in the world of cybersecurity and compliance. That's why I'm really excited about the new document management capabilities we are rolling out next week. These are driven by a very popular set of enhancement requests from Ostendio customers, and will make life easier (and more secure) for users and administrators alike.
One of the things security teams value in an Integrated Risk Management platform is the ability to centrally host important documents. The notion of a secure document repository to maintain a single version of the truth for compliance documentation is critical. But in practice, human behavior and bad habits have made it tricky to really manage this. That's what's changing.
Ostendio customers have always been able to host documents in MyVCM. But in order to edit them, the standard process is to download a local copy, make edits, save a version locally, and then upload that new version. This means you have to have access to your own productivity software, usually on a physical computer. It also meant that you had to be very diligent about naming files and re-uploading when you finish with your edits.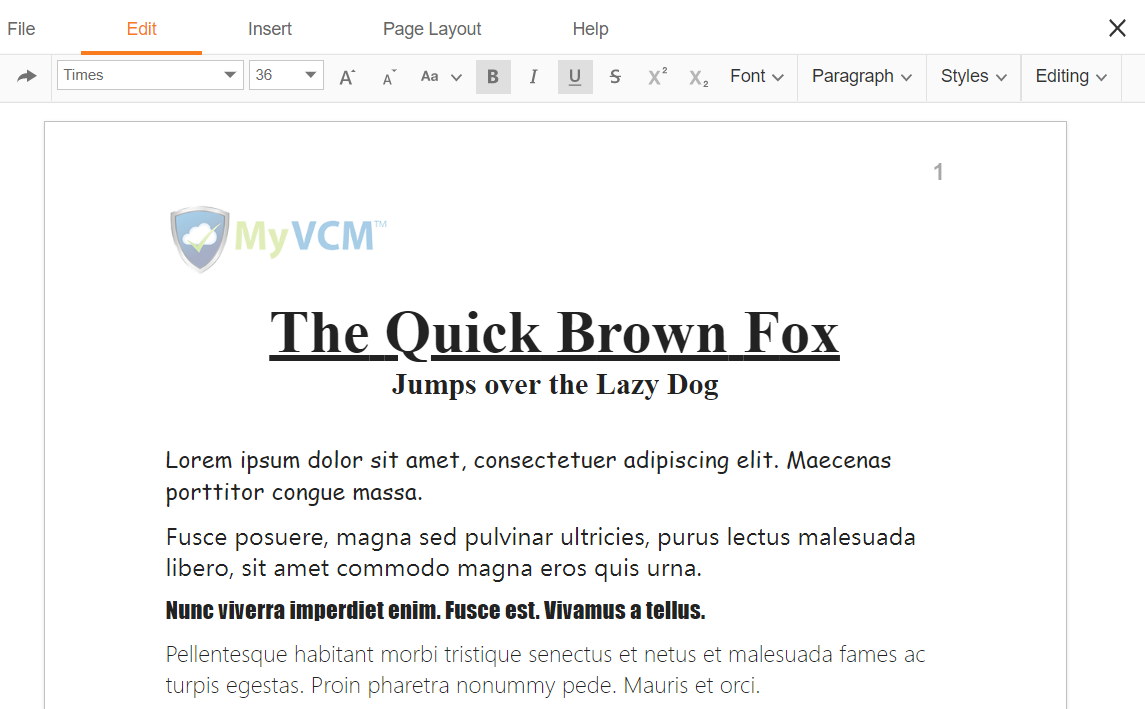 Now MyVCM gives you full rich-document editing capabilities directly in the platform. All of the primary editing and formatting capabilities of MS Word (images, tables, fonts/formatting, headers/footers, margins, etc.) and MS Excel (formulas, pivot tables, charts and graphs, etc), are supported. So instead of taking files off-line, making changes, and then putting them back into the system, you can manage and edit directly in MyVCM. This saves time and hassle, reduces errors, and gives you better control over important documents.
We're also introducing automatic PDF download of hosted documents. Previously, anyone could download, modify, and share editable versions of locally stored documents downloaded to their desktop from MyVCM. This created potential version control issues, with any user regardless of their role within the organization, being able to send out their own "personalized" versions of docs. Now you can restrict downloads to static PDF formats, which will help prevent people from proliferating multiple random versions of documents stored locally on their hard drive.
All in all, it's a great new set of capabilities for our customers. If you're already using Ostendio MyVCM, make sure to check this out. If you're not an Ostendio customer, there's no better time than right now to get a demo.