[4 min read]
5 Key features you need that a traditional GRC provider doesn't offer
When we talk to customers, prospects and even audit partners, they are often overwhelmed with the choices they have for a GRC (Governance, Risk and Compliance) tool or don't really know what a GRC tool does. There is a lot of terminology to get to grips with and a lot of choices to make. Sometimes it helps to break the problem down to the basics. In this post, we'll give you a quick refresher on why and how companies are using a GRC platform, the difference between GRC and IRM, and we'll share the 5 key features you need that a traditional GRC provider doesn't offer.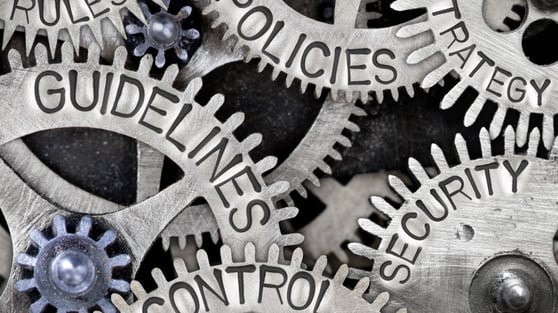 ABOUT GRC PLATFORMS
Who needs a GRC tool?
According to Gartner, GRC "enables the simplification, automation, and integration of enterprise, operational, and IT risk management processes and data." In simple terms, all companies, big and small, can benefit from a GRC tool to help manage their risk and comply with standards and regulations. Think SOC2, HIPAA, GDPR and CCPA.
Why do YOU need a GRC tool?
Before you start comparing GRC technology options, think about the purpose you want it to perform for your company. What is your driving need for a GRC tool? Are you about to apply for a certification or conform to a specific regulation? Where are you currently in your security journey and where do you want to be in the future? These are all questions you should consider before selecting a tool that's right for you. Also, who on your team is going to champion the use of the tool and integrate its use into your organization?
A good GRC tool will allow you to manage risk effectively. A great GRC tool will make it easy to do so now and in the future.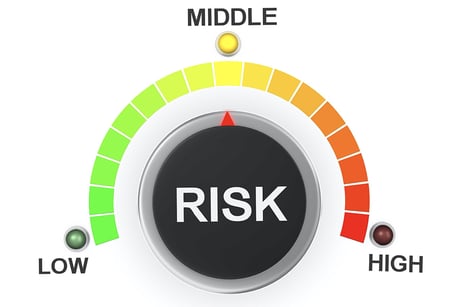 WHAT'S THE DIFFERENCE BETWEEN GRC AND IRM
These two terms are often used interchangeably but depending who you talk to they may do different things. GRC is a much older concept and traditionally focused more on compliance to regulations, while IRM, or Integrated Risk Management, aligns with many GRC activities but takes a wider organizational view of risk (GRC practitioners claim this is the same for GRC3.0). There is industry discussion around the best term to use, for example Gartner prefers IRM and Forrester prefers GRC but in the end the important issue is finding a tool that offers an enterprise wide view of your data security and risk management programs. The Ostendio MyVCM platform provides easy to use dashboards that tell you at a glance what your data security score is at that time and offers an "always-on" approach to data security and risk management.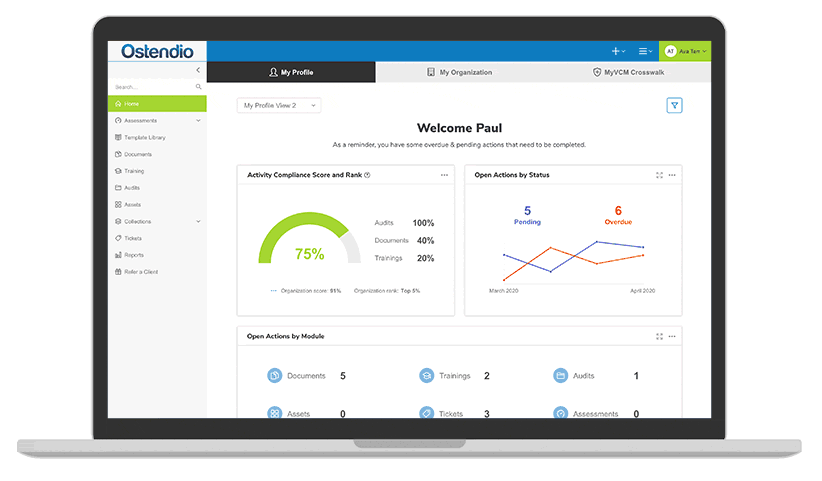 The Ostendio MyVCM platform offers "Always-on" data security.
WHAT YOUR CURRENT GRC TOOL DOESN'T OFFER
Let's face it. Not all GRC or IRM tools are the same. There are many tools available today, and we hear from customers who are evaluating their choices and ultimately choose the Ostendio MyVCM platform. Ostendio MyVCM has become the top choice because it offers more than a traditional GRC/IRM tool. When selecting a GRC/IRM platform make sure it offers these 5 key features:
1. More industry specific templates - The Ostendio MyVCM platform maps to over 100 standards and regulations globally so you can easily comply with more than one data security standard. Think HIPAA, SOC, HITRUST, FedRAMP, PCI and more. Importantly, the Ostendio MyVCM platform maps your evidence so if you build against one standard or framework, you have effectively started to build against them all.
2. Always on - You need to see your data real-time so make sure the tool you choose eliminates data lags with real-time reporting across existing and new business processes. The Ostendio MyMyVCM platform is always-on making it simpler to seek and attain new compliance credentials, easy to demonstrate security compliance to anyone who asks and making it possible to assess a company's risk exposure in case of a 3rd party outage or global disruption.
3. Always auditable - Be ready for your next audit by choosing a platform that makes your data shareable with your chosen auditor. MyVCM Auditor Connect is the first online marketplace that allows you to connect and engage with qualified security firms. MyVCM Auditor Connect brings the auditor and customer together on one platform where they can share real-time evidence in a secure location. Evidence is always available, easy to update and optimized for collaboration.
4. Always secure - By having an "always-on" approach to data security companies can be sure that they are also "always-secure". By tracking vendors, assets, documents and policies real-time, organizations can know what data they have, where it is and who has access. By training all employees to recognize threats with security training and simulations, you are protecting your organization and the data that you store. The Ostendio MyVCM platform has all these features built in making it a one-stop solution for your GRC or IRM program.
5. Available to everyone - To be successful your data security program must reach all employees, partners, vendors and auditors. Perpetually secure companies understand and embrace investment in information security. Audits are not a gating factor or a cost of doing business, they're the evidence to partners and customers that you care enough to protect the data they entrust you with. The Ostendio MyVCM platform involves the whole organization in data security including training compliance, asset tracking, document approval & acknowledgement, and all other recurring tasks.
If your current GRC or IRM tool doesn't offer you all these things, perhaps it is time to take a look at some of the other tools out there. The Ostendio MyVCM platform offers a holistic approach to your GRC and IRM needs. Ostendio MyVCM is a single, truly integrated platform that works in conjunction with all business operations. Need additional members of your security team? The experts in our Professional Services team provide additional assistance to companies who require help establishing a program or switching to a new framework. Ostendio also has a dedicated Customer Success team who work individually with each customer to ensure they are properly trained in using the Ostendio MyVCM platform to make the most of their investment.
If you want to learn more about GRC or IRM speak to an expert at Ostendio.