[4 min read]
We talked previously about the type of cybersecurity and risk management challenges to expect in 2021, but the trends driving these challenges are equally important to understand. In his recent Gartner publication called "Top Security and Risk Management Trends 2021," Peter Firstbrook describes several group trends he expects over the next year that leaders can leverage to manage risk.
Here are three of the group trends Firstbrook examines in his piece:
Location-independent security.

Security organization evolution.

Security technology evolution.
It is not surprising that these same areas are in line with our thinking at Ostendio, and have played a part in the development of the Ostendio MyVCM platform to make organizations perpetually secure.
Remote work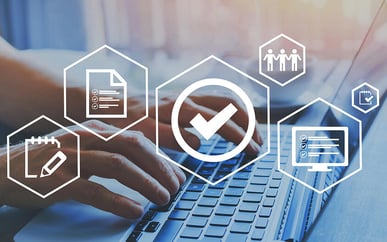 The first group trend, Location-independent security, focuses on the shift to remote work and how that has meant traditional perimeter-focused security solutions are becoming less relevant. Since many more people are accessing corporate systems from insecure locations, systems have to rely more on identity management meaning a focus on the individual user becomes essential. In a zero-trust architecture, organizations need to know what data they have, where it is and who should have access to it (as opposed to just where it can be accessed from). As a user-oriented platform, Ostendio MyVCM allows organizations to classify the sensitivity of their data and track who should have access to what and from where, making it much easier to support a distributed workforce.
Maturing risk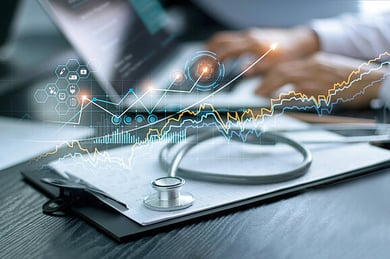 With the second group trend, Security organization evolution, we see businesses putting an emphasis on maturing information risk processes. As enterprises appoint cybersecurity leaders at the board level, organizations are consolidating security products into platforms that deliver a range of integrated security capabilities. Ostendio MyVCM provides an always-on platform for cybersecurity, allowing security leaders to track their security compliance across over 100 security standards and regulations, in real time. With easy-to-filter dashboards and a comprehensive Risk Management module, the Ostendio MyVCM platform makes it easy to report real-time security and risk status to all interested parties, including the board of directors.
Security evolution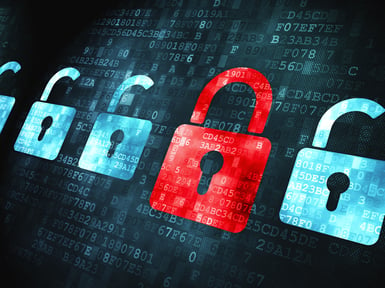 Finally, as cybersecurity technologies evolve and become more sophisticated, it is critical an organization is able to track that tools are deployed correctly and being monitored appropriately. Too often cyber attacks are successful despite the presence of sophisticated cyber defense tools, simply because no one was monitoring the alerts. Ostendio MyVCM allows organizations to track the tools in place, and set up routine checks to ensure they are configured correctly and that adverse events are being acted upon. This can give the organization confidence that their expensive investments are being utilized correctly and their security posture is as reported.
Ostendio offers a single platform to handle all elements of a company's data security, providing an always-on view of a cybersecurity program with real-time data, across geographies. If you are ready to start the chat and see what Ostendio MyVCM can offer you, contact an expert at Ostendio today.