Trust, but verify.
This was once a common theme within cybersecurity. But with the shift to cloud-based services and remote workforces… Zero Trust has emerged as a dominating trend.
In this webinar you will learn how you can leverage your people even in a Zero Trust environment, featuring BlueSteel Cybersecurity CEO, Ali Allage, and Ostendio Information Security Officer, Kevin Brown.
What you'll learn:
Lessons learned from 2022 supply chain breaches, and why you need a secure program that demonstrates trust


The nature of Zero Trust and why it works for some organizations and not for others


How to demonstrate to your partners and executive team and board that you are trustworthy
Plus, get a sneak peek at a new Ostendio platform feature!
Hosted by Ostendio.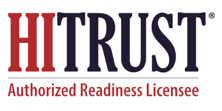 AICPA Authorized Licensee
for SOC 1® SOC 2® & SOC 3®