As a serious security professional, your job is to ensure everyone within your organization is secure—yet, sometimes this role can feel isolating and like an endless challenge to get everyone on board.
So, how do you get a seat at the table, and engage your people in security to comply with standards like SOC 2, NIST or ISO 27001?
Our guest is Chris Roberts, CISO of Boom Supersonic, who writes regularly on cybersecurity-related issues. Chris will be chatting with Ostendio CEO, Grant Elliott, about the importance of maintaining a continuous security program, with top GRC and compliance strategies you need to keep everyone secure.
They'll cover:
Why you can't treat compliance as "one-and-done"


How security and compliance work hand-in-hand together


How ongoing security puts you ahead of the curve


The benefits of engaging everyone in your security and compliance program
Hosted by Ostendio.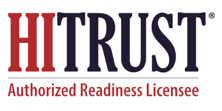 AICPA Authorized Licensee
for SOC 1® SOC 2® & SOC 3®