Seeking a partner or MSP to help drive your security program? Quick-fix solutions can be tempting but can leave your organization (and your people) at risk.
Get a first-hand account of the warning signs of "easy button" security and the good, the bad, and the ugly consequences of taking shortcuts when selecting a security provider.
Join Ostendio CEO, Grant Elliott, and Sourcepass Vice President of Solution Engineering, Michael Lareau, as they distill the challenges of cybersecurity and share what elements you should look for when choosing an MSP or security partner.
Key takeaways:
The consequences of the cybersecurity "easy button"


Real-world lessons on how to select the right partner or MSP to fit your security needs


How to effectively manage complex issues with a people-first cybersecurity tech stack
Hosted by Ostendio.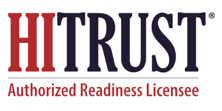 AICPA Authorized Licensee
for SOC 1® SOC 2® & SOC 3®