Top security experts warn that a technical mindset alone won't help you respond better to critical security threats or comply with frameworks, like SOC 2, NIST 800-171, and HITRUST.
How can you balance the comforts of technology - without compromising security and compliance?
Join us for a live discussion where Cybersecurity Leader, Ron Sharon, and Ostendio CEO, Grant Elliott, weigh the pros and cons of the technical and operational approaches to cybersecurity – and why it's important to strike a balance between technology and engaging your people to operationalize your security.
You'll discover:
How to ensure "technology" doesn't overshadow "people and process"





Should you be a technical CISO or an operational CISO?





How to balance the technical and operational CISO roles





The pitfalls of relying solely on automation, and the benefits of incorporating action-oriented integrations
Hosted by Ostendio.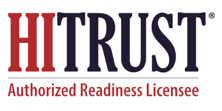 AICPA Authorized Licensee
for SOC 1® SOC 2® & SOC 3®