Cybersecurity software and services are flooding the market at an alarming rate. In this economy, CISOs and Cyber professionals must determine which tools align best with their security program needs and how to leverage in-house cybersecurity expertise and managed service providers.
In this discussion, you'll learn how to:

📈 Unlock the value of MSP-driven compliance solutions

⚙️ Leverage cybersecurity service operations over automation tools

🎛️ Demystify automation and unleash scalable operations

🔎 Identify qualified partners to scale your compliance program

Join Ostendio CEO, Grant Elliott, and MSP Channel Evangelist, Ken Varrone, to learn how to leverage third-party MSPs to scale your security compliance program.
Recorded live on November 16th, 2023.
Hosted by Ostendio.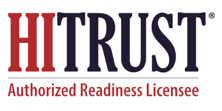 AICPA Authorized Licensee
for SOC 1® SOC 2® & SOC 3®