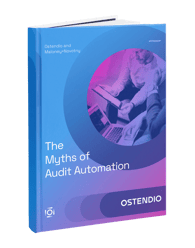 No two security programs are equal. So automating audit processes can only get you so far.
Automation can be beneficial for audits. But over-reliance on automation leads to a false sense of security. So how do you protect against vulnerabilities while empowering your most important, yet most vulnerable asset: your people?
Learn how serious security professionals operationalize their security and compliance without relying on check-box audits in this whitepaper co-produced with audit partner Maloney + Novotny.
What's inside:
5 audit automation myths


The strengths of automation and the pitfalls


The importance of incorporating people in your security audits