You've heard that you can complete a SOC 2 in two weeks, but is it too good to be true?
Join Grant Elliott, CEO of Ostendio, and Dale Dresch, Shareholder at Maloney + Novotny, to learn how to utilize automation in your compliance program to perpetuate real security.
What you'll learn:
The automation trend and the risks it brings.


SOC 2 audit automation myths debunked


HITRUST audit automation myths debunked


Establishing a security program unique to your business.


Can you "set and forget" security and compliance?


Why cybersecurity is not one-size-fits-all.


Audit automation: where and when it makes sense.


Hosted by Ostendio.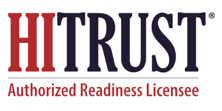 AICPA Authorized Licensee
for SOC 1® SOC 2® & SOC 3®