Arlington, VA. April 26, 2021 -- In June 2020, my co-founders and I issued a statement in response to the tragic killing of George Floyd. His death, as we said at the time, was the latest in a long list of black and minority lives ended by the unacceptable brutality from a minority of law enforcement officials, a list that has only gotten longer since.
Last week finally brought justice for George Floyd and his family. While the verdict in the Derek Chauvin trial is a positive step in the march towards racial justice, work still needs to be done to ensure we do not, in years to come, look back on this verdict as an anomaly. Rather, it must become a catalyst for national police reform and a more equitable justice system. This level of systemic change will not happen quickly or be straightforward, so it is important we all play our part to make it happen. We cannot allow the conviction of Derek Chauvin to be the conclusion to our protests and activism.
Ostendio, and the many other companies who spoke up or who protested last summer, must reaffirm their commitment to a more equitable society. We should acknowledge this moment by re-energizing our own steps to build a more diverse and equitable culture. We can do this by continuing to speak out publicly and by leading with our own actions. We can do this by not accepting racism or intolerance in any form. At Ostendio we are committed to building a company that is diverse and equitable and I encourage all fellow entrepreneurs to do the same. Let's make sure that those affected know we hear them, support them, and will work with them to effect change.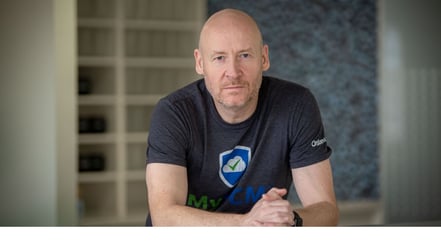 Grant Elliott, Ostendio CEO and Chairman